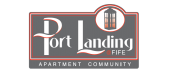 Your Review
Submit a Review

Resident Reviews
|

Recommended: Yes
Thank you so much for your review Diana! We have two other plans. Please let us know if you would like to be transferred. Thank you again!
|Recommended: Yes
Great place — I love it. Quiet, people are respectful and unproblematic. Staff is pleasant and always helpful.
Thank you so much for your kind words Clarissa! We really appreciate our residents!
|Recommended: Yes
Love living here — The apartments look very nice and feels like a family here everyone is so nice and friendly the manager is very respectful and kind we used to live at Bella Sonoma and the manager Nick was super rude there the manager has a lot to do with where u live if u don't like the staff then u don't want to live there those are just the facts and all the staff at port landing is amazing
Thank you so much for your positive review Liliya!
|Recommended: Yes
LOVE THIS APARTMENT COMPLEX — Very quiet, clean and friendly community We don't want to leave this place Hopefully, we get to live here for the next couple years
Thank you Kristina ! We love our residents too! :)
|Recommended: Yes
Great place to live in — Very family friendly, clean, and quiet peaceful living here. Office managers and maintenance are very nice and always there to help.
Thank you for your review Kristina!
|Recommended: Yes
Perfect and better place to live — It's very quiet, no problem and it's clean and well maintained. 100 smoke free. Management they very helpful and fair with everyone.
Thank you for your valued comments Marion!
|Recommended: Yes
Noise — Our new neighbors above us are the best . moving furnitures after 8pm,start dancing and jumping after 9,start yelling and singing after 10pm
We're so sorry... We did address the noise issue. Please keep us posted. Thank you guys for being great residents!!!!!
|Recommended: Yes
Beautiful and quiet. — Port Landing apartments is a very quiet place to live. The grounds are beautiful. Kurt is our maintenance guy and he is always friendly. We'll put in the request and he'll come the next morning, even if we request him to come at a certain time. The girls that work at the front office are always friendly and sweet. They are ready to answer any questions they can. Port Landing is the most spacious apartments that I've found with our price point and they all come with high ceilings. The kitchen and bathrooms have nice counters and everything is pretty up to date.
Thank you so much Joelea!
|Recommended: Yes
Good Community — Quiet and good looking community
Jermaine, We greatly appreciate your residency at Port Landing Apartments! Thank you!
|Recommended: Yes
Best place for me to stay,Thank you — The best spent 3 years lease, Thank you
Thank you for your review Tatiana! We truly appreciate your continued residency guys!
|Recommended: Yes
Beautiful, Safe, and Quiet — This was one of the best finds, like a diamond in the ruff. I enjoy living here, due to the quietness of the enviroment, the upkeep of the area, and neighbors who are respectful, and kind. Mangement has been professional, orderly and welcoming. However, our only issue is the granite counters, they stain easily regardless of regular cleanings, nonetheless everything has been great.
Tiffany, thank you for taking the time and posting your review!
|Recommended: Yes
Great place — Thank you
Thank you Iryna
|Recommended: Yes
Nice, clean, well taken care of. — Very nice place to live, well maintained, good staff, and close to freeway
Thank you Vitaliy!
|Recommended: Yes
Updated apartment complex in quiet and friendly community. — Newer apartment complex in gated community, wide range of amenities, and overall a nice, quiet place to live. Quiet community, friendly neighbors, and great staff members who are friendly and very responsive to resident needs.
Thank you Mari!
|Recommended: Yes
Great place — You will not regret. The only thing is traffic when traveling southbound back home. Otherwise I would stay here for a while if it's wasn't for the rent that goes up
Thank you for writing review Vasiliy!